---
The results of our Multigrade Tournament held on Sat 17th April at the Tauranga Bridge Club are in 'Results' above.
Well done to our members who were among the prizewinners.
Open/Open
1st - Kate Terry & Judy Pawson (Tga)
Intermediate/Junior
1st - Tina Dudley & Marcus Dudley
2nd - Teri Logie & Michele Rogers
Intermediate/Intermediate
2nd - Carol Cullen & Julie Downs
3rd - Pamela Pedersen & Bren Birss
6th - Jill Stewart & Kathy Abel
7th - Kay Wright & Kim Grounds (Cambridge)
Tom Uden Trophy for top Mt Pair - Marion Kelly & Julie Sheridan
Sorry photos are proving a challenge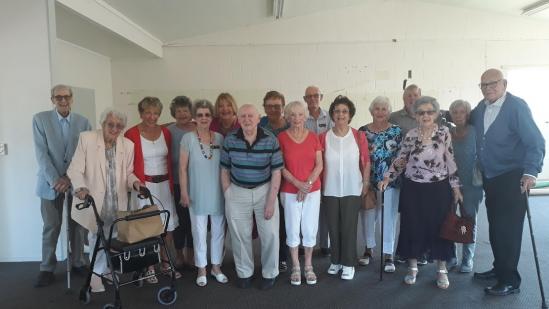 Farewell to Old Building
Are now in the 2021 Minutes folder for your information.
Please contact Bren on 575-2474 or
027 256 0774 for further information.
Many of you will know our region will be back to Alert Level One on Sunday morning. This is great news as the doors at the club will re-open on Monday 8th March.
Because Auckland is on Alert Level Two, visitors from Auckland cannot play at the club until they also are on Level One. If you have met with anyone from Auckland in the last two weeks we ask you to carefully consider whether you should play at the club until they are also on Level One.
With regret with Covid Level 2 comes automatic closure for our Bridge Club.
We hope to open on Monday March 8th once again.
Until further notice all our Bridge sessions will be at the old Mt Maunganui Bowling Club located at the back of the current car park.
Good morning
It is with regret that the Committee have decided and are in agreement of cancelling today's planned event of the Farewell Lunch due the new community cases of Covid 19.
The Club will remain closed until at least midnight of Wednesday 17th February.
We will be in touch with updates as soon as they come available
Thank you
Diane
President
The New Building Layout is attached.