---
Congratulations to the following members
Jenny Fraser & Richard Roberts - Junior Winners
Annette Dally & Michele Rogers - Junior Runners-Up
Gerda Van Dijk & Jaco Van Dijk - Novice Winners
Mary Pettigrew & Ngaire Short - Novice Runners-Up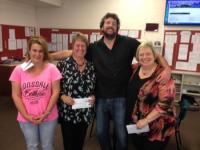 Liz, Judy, Blair & Kate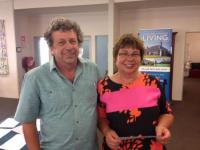 Richard & Rachelle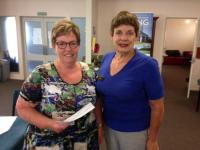 Lyn & Patty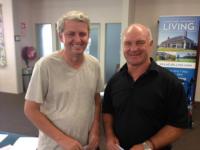 Stephen & Colin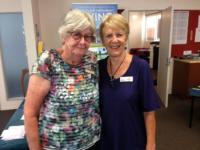 Liz & Julie
We had 19 tables for our Multigrade Tournament on 3rd March sponsored by Pacific Coast Village.
Grade combination prizewinners were -
Junior/Junior
1st - Margaret Sime & Kathy King
Intermediate/Junior
1st - Audrey Gardiner & Gloria Mouatt
Intermediate/Intermediate
1st - Patty Spencer & Lyn Bailie
2nd - Mary Girvin & Judy Waldvogel
Open/Junior
1st - Annie Barry & Flo Nield
Open/Intermediate
1st - Stephen Francks & Colin Roberts
2nd - Liz Gilbert & Julie Downs
3rd - Neil Dravitzki & Mary Dravitzki
Open/Open
1st= - Elizabeth Fisher & Blair Fisher
1st= - Kate Terry & Judy Pawson
The AGM Minutes are attached.
Bridge for the brain, gym for the body!
Come and learn the best card game in the world. You are most welcome on your own or bring a friend, or two or three are even better!
The next Beginners' Lessons will begin on Thursday March 8th 2018, 7.15pm to 9.30pm weekly till the end of May.
Congratulations to the following prizewinners in our Charity Week Raffle. A big thank you to all the members who contributed items for the raffle and bought tickets. A total of $1600 was raised for St John.
1st - Carol Grant
2nd - Carol Cullen
3rd - Wendy Bowden
4th - Pamela Pedersen
5th - Sarah Stacey
6th - Brenda Bleakley
7th - Janet Dunn
8th - Pauline Taylor
Subscriptions for 2018 are now being taken. Please complete a form and leave it in the box at the club. Programme books will be issued after subscriptions have been received. A copy of the subscription form is attached.
Pamela and Bren with teammates, Brian and Brian, Chef de Mission, Karen and mascot.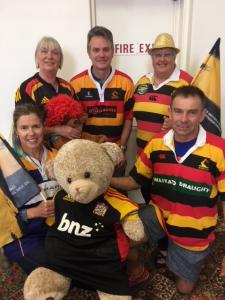 Winning Team
Photos in 'Galleries' above.
Four of our members will be in Wellinton from 25th to 27th November competing in the Interprovincial Championships. Pamela Pedersen and Bren Birss in the Intermediate section and Linley Hay and Bruce Inglis in the Open section. Good luck to you all.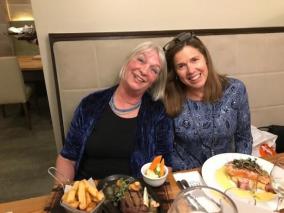 Bren and Pamela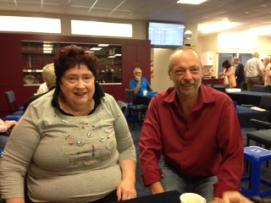 Linley and Bruce