---
We had 22 tables for our Restricted Tournament sponsored by Ocean Shores Village Arena Living. Many thanks to Pam Clotworthy who stepped in at the last minute to direct and Sandy for presenting the prizes. Many of our members were among the prizewinners. Full results in 'Results' above.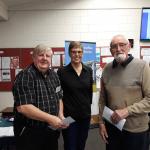 John & Bob 1st O/I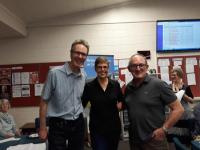 Malcolm & Graham 2nd O/I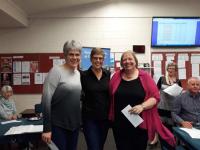 Melanie & Kate 3rd O/I
Many of our members were among the 44 Teams of 6 - 66 Tables at Karapiro for the Cambridge Sixes on Sat 11th August. The Cambridge Bridge Club did another fantastic job organising the day. Bridge results are on the Cambridge Bridge Club website. Our girls took out the best costume prize for the second year running.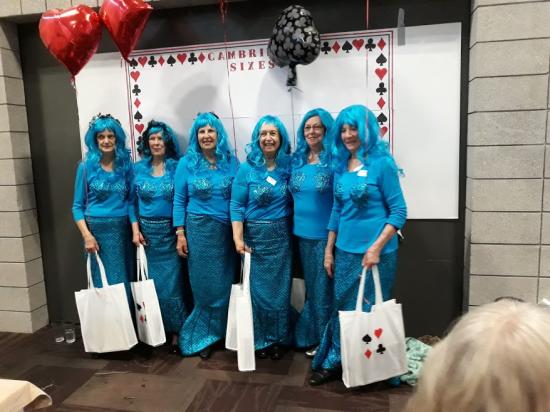 Mermaids
There will be no Improver Lessons in October.
What a brilliant result from the Rotorua Interclub teams event today! Yes, our Mount Maunganui team came FIRST overall with our Open & Junior teams actually winning their sections. Congratulations – we are very proud of you all. Full results on the Rotorua Bridge Club website.
The Shield has been contested since 1959 and this is the first time it has been won by the Mt Bridge Club.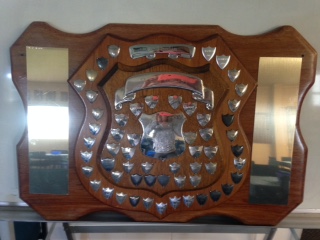 Ib Thulin Shield
We had a great turnout for our Intermediate, Junior and Novice Tournaments on Sat 21 July with 26 tables in the morning and 32 tables in the afternoon.
Novice Results
1st - Jenny Coventry & Warren Coventry
2nd - Jim Morgan & Evelynne Skinner
3rd - Kathryn Morgan & Mareli Esterhuysen
Junior Results
1st - Mike Newton & Angela Newton
2nd - Gabrielle Harris & Annie Barry
3rd - Hillary McKenna & Chris Buckley
Intermediate Results
1st - Janice Simpson & Eric Burnie
2nd - Gilda Rowland & Melanie Rex
3rd - Chris Glyde & Maria Casci
Well done to Don Espie & Stu Dumbleton on their 3rd placing at the Tauranga Junior Tournament on Saturday 7th July.
After 4 rounds the final results are
1st - Kate Terry & Judy Pawson (Tga)
2nd - Linley Hay & Helen Heuvel
3rd - Stephen Searle & Jane Searle (Whakatane)
The following teams have been selected to represent the club at Rotorua on 29th July.
Junior - Robyn Knight & Judy George, Phil & Gill West
Intermediate - Gilda Rowland & Ruth Sweatman, Joe Brown & Mary Girvin
Open - Linley Hay & Bruce Inglis, Carolyn Parker & Nick Comber
Good luck to you all.

Multigrade TeamSeveral of our members braved fog and cold weather to travel to Te Aroha on Saturday 30th.
Multigrade - 1st - Pamela Pedersen, Melanie Rex (Tga), Brian Sullivan & Brian Gallaher (Waikato)
Open - 2nd - Julie Sheridan, Karen Martelletti, Kate Terry & Judy Pawson (Tga)

Open Team